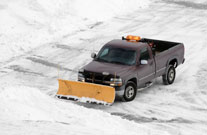 Since 1981, we have provided reliable snow and ice management to schools, college campuses, parking lots, office parks, and private homeowners in Maryland, Washington, DC and Northern Virginia.
Personal, reliable service is our strength. Our truck fleet, top-of-the-line equipment and dedicated manpower are available 24 hours a day, 7 days a week when storm conditions arise and are matched to our clients' property size and needs. This allows us to start service on each property as soon as the snow falls and to remain on call until the snow stops, surfaces are cleared, and ice is melted.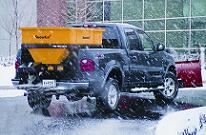 We offer salt, sand, a salt/sand combination, and other de-icing materials that can be spread on your roads, parking lots and sidewalks. These de-icing and non-slip applications are applied at varying levels depending on weather, possible hazards, potential harm to trees and shrubs, and your other specific needs.
We keep your walkways, parking lots and driveways safe for both pedestrian and auto traffic by using those tools most appropriate for your business or residence's surfaces.
Our commercial & residential snow removal services include:
Snow Plowing
Snow Hauling
De-Icing
Ice Control, including salting, graveling and other products (we can recommend magnesium chloride, calcium chloride, potassium chloride or acetates based on your specific needs)
Shoveling
Sidewalk Clearing
Freeze/Thaw Patrol
We provide professional snow removal services for residences, estates, private communities, office parks, industrial warehouses, educational institutions, medical facilities, retail centers, and apartment complexes. Our service area includes Washington, DC and the surrounding metro areas of Maryland and Virginia.

Contact Kehoe Landscaping today to at (301) 602-1012 or send your request using our contact form.